Gilera
From scoot.net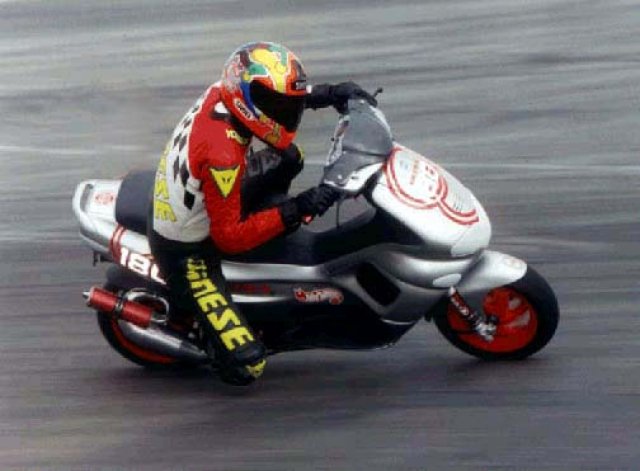 Gilera is a scooter and motorcycle manufacturer based in Italy. They are currently a subsidary of Piaggio.
Gilera's line includes the popular Runner. In 2007 they will introduce the 500cc Gilera Fire based on Piaggio's MP3 3-wheel technology.
As of late 2006, Gilera scooters are not available in the United States, probably because demand is high elsewhere, and PiaggioUSA sees no point in creating more competition for their Piaggio and Vespa lines.
Other models produced by Gilera: