Rat
From scoot.net
A Rat is a scooter that has had its physical appearance suffer presumably because its owner was riding it so hard.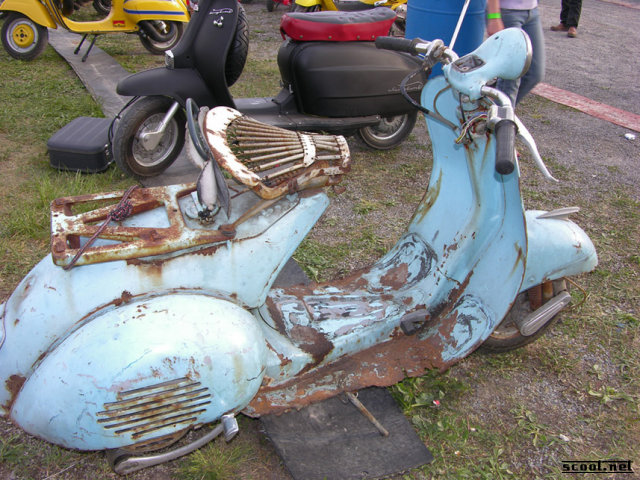 A rat Vespa taken to one extreme end: a 1957 Vespa VB1.
Flat black, or matte black, paint is very popular with rat bike owners, as seen on the other end of the rat spectrum: this "Cherrybomb" custom Serveta.