Stella
From scoot.net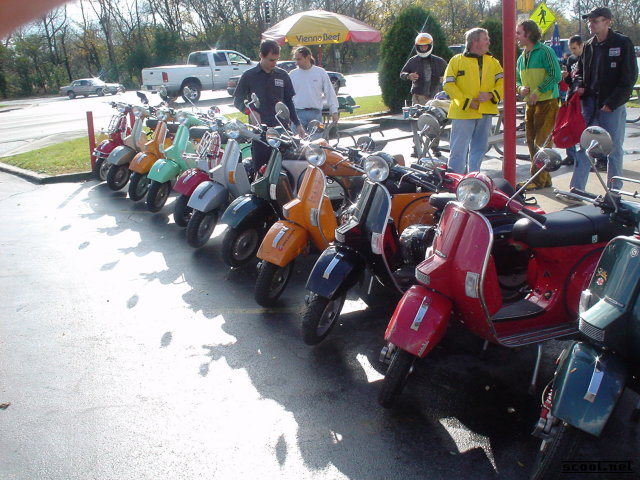 A 150cc scooter distributed by the Genuine Scooter Co. of Chicago, IL, a sister company of Scooterworks USA.
The Stella is a rebranded and modified version of the LML Star, manufactured in India. LML is a former Piaggio licensee, and thus the design of the Star/Stella, like many Bajaj scooters, is clearly based on the design of the Vespa. The Stella, however is much more closely based on the Vespa P-Series than these other scooters, and Genuine went out of their way to exploit this advantage, other than its disc brakes, catalyzed exhaust, and upgraded gas shocks, it's almost an exact copy of an '80s PX Series. Some scooterists debate the quality of the components and assembly when compared to the original, but they remain a popular (and much less expensive) alternative to a restored vintage scooter or a new Vespa PX150.
Stellas were available in four basic colors: silver, mint green, orange, and red.
Genuine Scooter Co. released several "Special Edition" models of the Stella. The GB150 was released in the Summer of 2004 with a run of 100. The Atomic Fireball was released in Spring of 2005 with a run of 150.
Later, small runs of jet black, white, pink, and blue Stellas were released.
Stella is the word for Star in the Italian language.
External Links