Previous
link to this pic
start slideshow
Next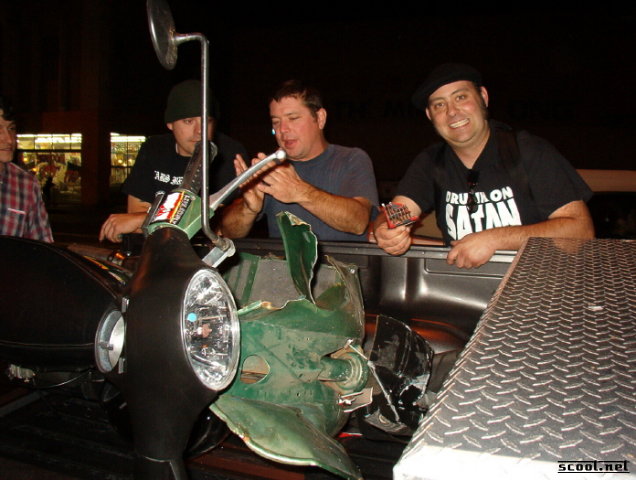 Previous
link to this pic
start slideshow
Next
---
JenJen Date: 2005-01-20 19:29:02
Comments: Some lady blew a stop sign, That there bike put a big ol' dent in the side of her car. He's okay, though, despite the big hole in the legshield where his knee went through.

---

huff Date: 2005-01-20 18:13:33
Comments: uummmm.......what happened here ?

---
If you would like to leave a comment for this picture please log in.