Previous
link to this pic
start slideshow
Next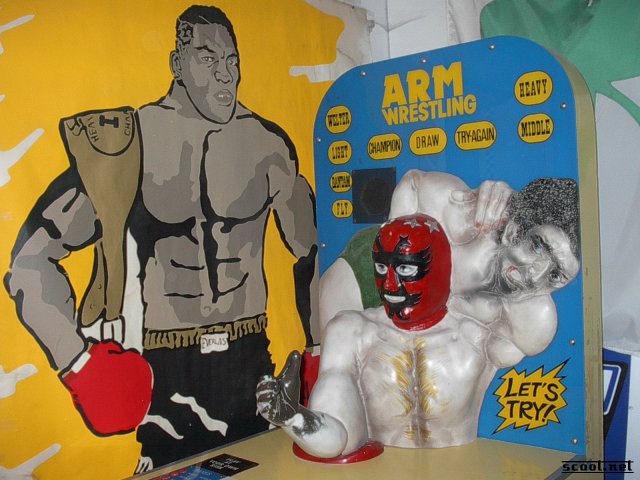 Previous
link to this pic
start slideshow
Next
---
G-Force Date: 2005-08-01 09:49:36
Comments: Yup,its at the Irish Hills Family Fun Center.The Jedi Rally
stopped there this year.


---

izzy Date: 2005-07-30 21:16:22
Comments: Is this at Irish Hills?

---

pj chmiel Date: 2005-07-29 22:39:22
Comments: holy shit, that's amazing in so many ways... I particularly love the bas-relief wrestling opponent over the shoulder with the black spray paint on his face, and his agonized look.

---

Jwasp Date: 2005-07-29 21:29:15
Comments: Is that Strong Bad?

---
If you would like to leave a comment for this picture please log in.