Previous
link to this pic
start slideshow
Next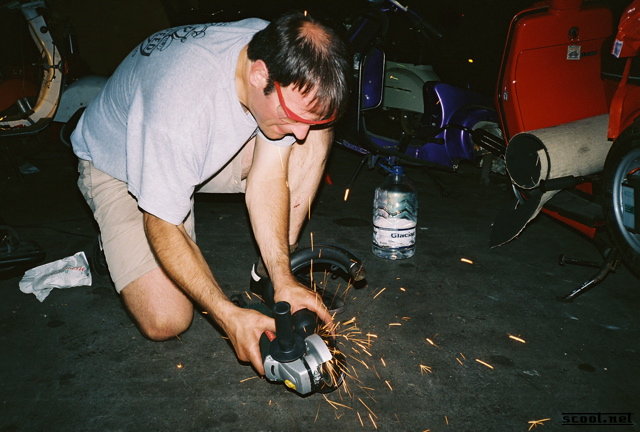 Previous
link to this pic
start slideshow
Next
---
roadkill Date: 2006-08-17 15:33:37
Comments: Yes, surprisingly the pipes worked well. The sledgehammer did come out for a stubborn rear hub nut!

---

MikeScott Date: 2006-08-17 07:27:12
Comments: I saw some of your handywork on exhausts at the RI rally John... I trust these stayed attached to the scoots.

---

roadkill Date: 2006-08-16 17:22:56
Comments: 4 custom fit Polini Exhausts...

---
If you would like to leave a comment for this picture please log in.