Previous
link to this pic
start slideshow
Next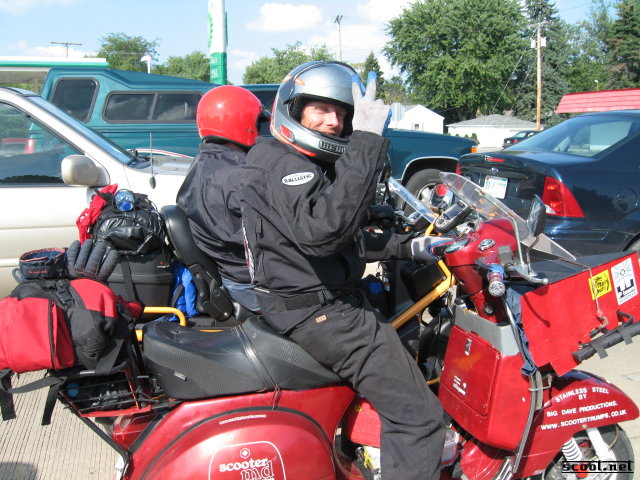 Previous
link to this pic
start slideshow
Next
---
jo Date: 2006-09-26 15:49:20
Comments: haha, as opposed to the American one which is just one finger?

---

Bagel! Date: 2006-09-23 13:05:04
Comments: Roy, ever the gentleman, flashes the international scooterist greeting for my camera. ;)

---
If you would like to leave a comment for this picture please log in.