Previous
link to this pic
start slideshow
Next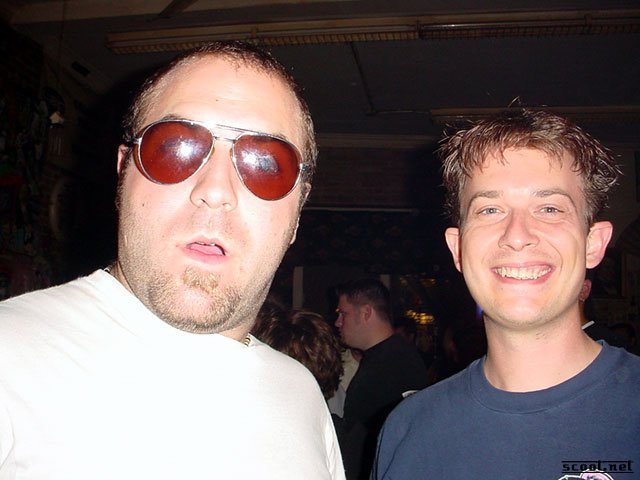 Previous
link to this pic
start slideshow
Next
---
Jeffrey Date: 2003-09-21 00:01:23
Comments: I must have had lots of beers. Yes, that's it, lot's of beers.

---

Bones Date: 2003-09-16 15:08:44
Comments: what up huggy bear??

---

don Date: 2003-09-14 21:36:48
Comments: this is such a scary picture on so many levels...

---
If you would like to leave a comment for this picture please log in.