Previous
link to this pic
start slideshow
Next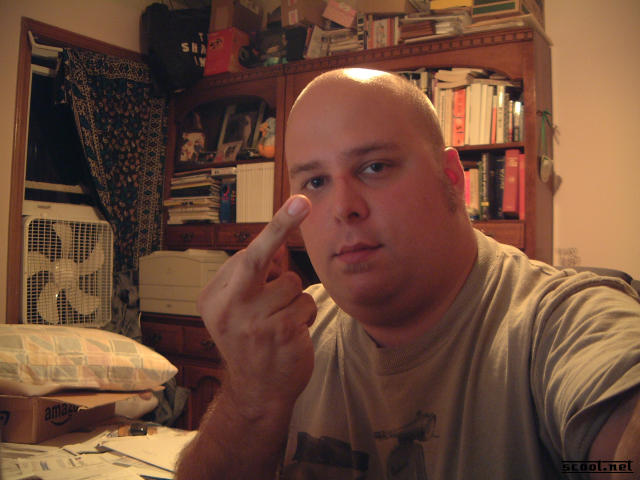 Previous
link to this pic
start slideshow
Next
---
BD Date: 2002-08-01 10:32:31
Comments: Bb RULES!

---

. Date: 2002-07-29 10:45:31
Comments: hee-fucking-larious.

---

Supergome Date: 2002-07-29 07:54:00
Comments: Aw, Beep! You know we only called you because we love you.

---

Das Twit Date: 2002-07-29 00:08:31
Comments: BWAHAHAHAHAHAHHAHAH
I only got hit Friday night!
BWahahahahahahaahahahahah!



---

bryan noise Date: 2002-07-28 20:21:28
Comments: Fuck you Gome, Phil, Dave, Fuck all you people in Denver, calling me at 3am two nights in a row, telling me what I'm missing. I hope you all PUKE IN YOUR TENTS at Slaughterhouse. Oh, wait, you're all sleeping at my house for Slaughterhouse. I better clean this room. I better go back to bed. Fuckozzzzzzz....

---
If you would like to leave a comment for this picture please log in.