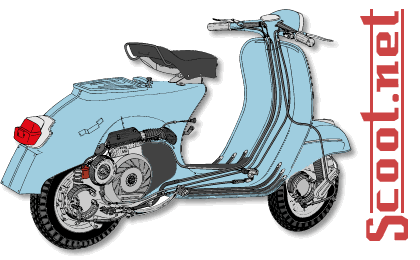 Photo upload areas ready for:

The main pages here are:
There is also an ongoing documentation of Bill's 56 NSU Prima restoration, and scanned copies of the Prima owners Manual, 1956 dealers maintenance manual and it's 1957 suppliment and a 1960 NSU factory press book.

You can contact me via the contact page.




Slaughterhouse 24 Chicago Rally - Slaughterhouse 24 is, as always, Labor Day We...
Ciao for Now? - Hi faithful readers! It's been a while....
Yinzerdome Photos - Is this still on? Thought you guys might like...
Lambretta Jamboree 2016 Photos - The Lambretta Club USA is famously (and justi...




Vespa P200E - Vespa P200E , 1980- 210 Malossi kit fitted ,...








Add an event
July, 2018
S
M
T
W
T
F
S
1
2
3
4
5
6
7
8
9
10
11
12
13
14
15
16
17
18
19
20
21
22
23
24
25
26
27
28
29
30
31