Previous
link to this pic
start slideshow
Next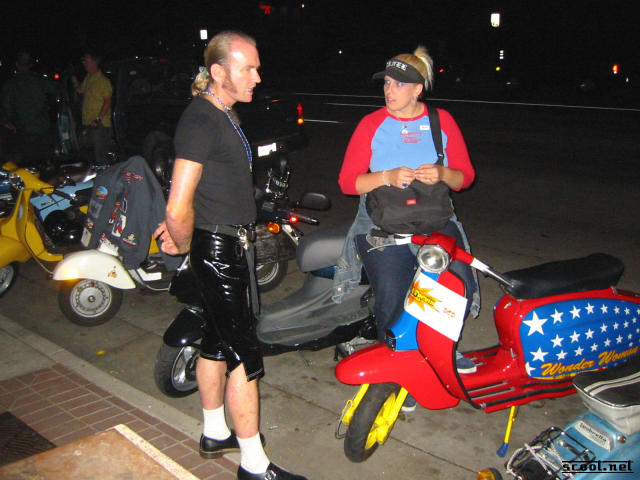 Previous
link to this pic
start slideshow
Next
---
John M. Stafford Date: 2002-07-30 19:25:18
Comments: I heard he wanted Gome to ride his P.

---

ch Date: 2002-07-30 15:53:57
Comments: He didn't like me, his eyes were wandering over to Gome. I was a distraction to him.

---

Supergome Date: 2002-07-30 12:25:07
Comments: Yet another of Chrissy's platoon of male admirers. Dig the vinyl manpris.

---
If you would like to leave a comment for this picture please log in.