Previous
link to this pic
start slideshow
Next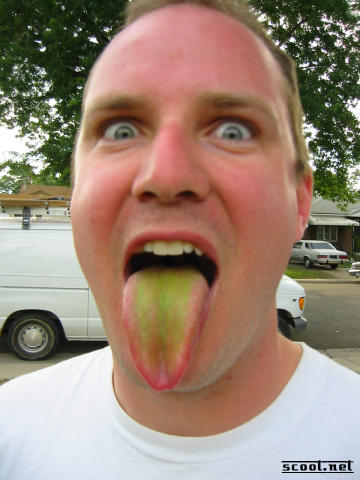 Previous
link to this pic
start slideshow
Next
---
Supergome Date: 2002-07-30 22:49:56
Comments: I had lime first! You copied me, you biter.

---

ch Date: 2002-07-30 18:04:03
Comments: You were on my lime popsicle, weren't you Gome!??

---

chomama Date: 2002-07-30 16:37:37
Comments: i don't even want to know who you hooked up with

---
If you would like to leave a comment for this picture please log in.