Previous
link to this pic
start slideshow
Next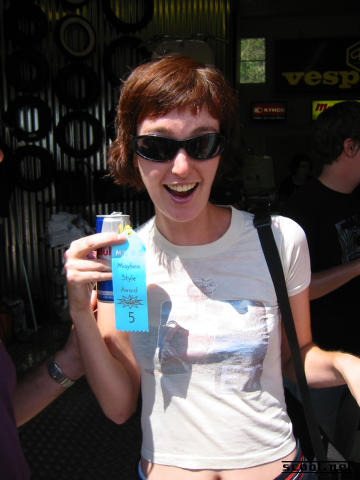 Previous
link to this pic
start slideshow
Next
---
John M. Stafford Date: 2002-07-30 19:23:10
Comments: Secret pffft: "Bagged the most mods at mayhem"

---

niabi Date: 2002-07-30 13:25:36
Comments: heeeee! I love Denver.

---

Supergome Date: 2002-07-30 12:41:35
Comments: Niabi shows of a very secret Secret Servix award.

---
If you would like to leave a comment for this picture please log in.