Previous
link to this pic
start slideshow
Next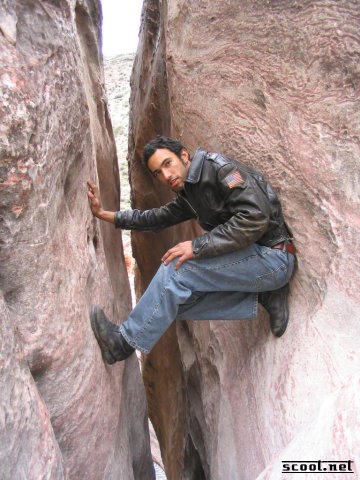 Previous
link to this pic
start slideshow
Next
---
rocket roy [vancouver} Date: 2005-02-22 21:33:08
Comments: this is how much effort is required to open a brits wallet,before he'l buy you a drink

---

Darrell Golder Date: 2005-02-21 10:19:16
Comments: best photo you'll ever be in.It looks as though you're about to climb inside a huge (dry) vagina.Feckin' hilarious!!!

---

robin Date: 2005-02-21 01:49:49
Comments: Me getting in a little Rock Climbing in before the rest of the ride!!! there is an amazing waterslide underneath me that begs for a little rally nakedness!!!

---
If you would like to leave a comment for this picture please log in.