Previous
link to this pic
start slideshow
Next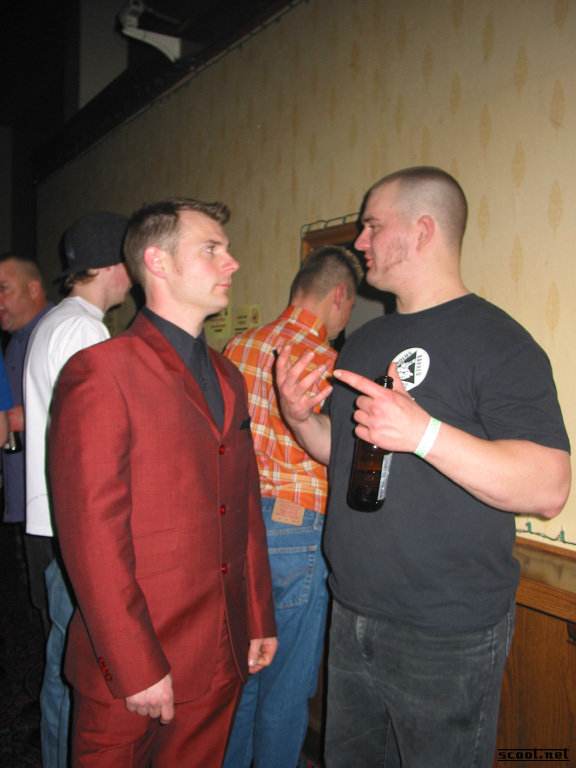 Previous
link to this pic
start slideshow
Next
---
SiD Date: 2005-02-26 09:04:40
Comments: Ouch. Someone's airing more dirty laundry than they should. Keep it in the club, kids.

---

Date: 2005-02-25 09:54:09
Comments: I think it was only violent people, they did not want any security people getting punched. Good business decision.

---

Date: 2005-02-22 17:32:11
Comments: lets see, who else shouldn't I let in

---

nikkileigh Date: 2005-02-21 17:24:53
Comments: is travis talking about my boobs again?

---
If you would like to leave a comment for this picture please log in.