Previous
link to this pic
start slideshow
Next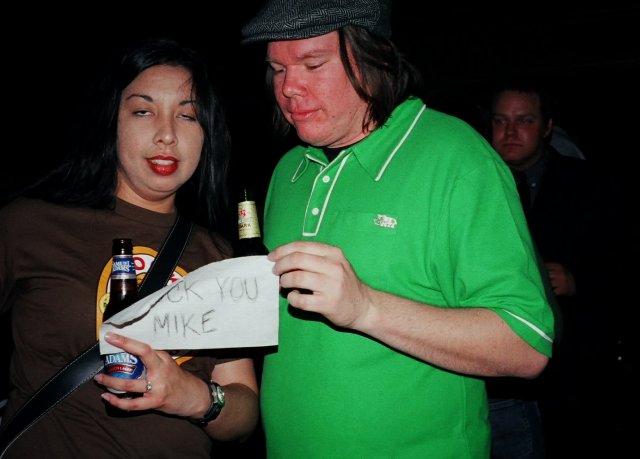 Previous
link to this pic
start slideshow
Next
---
Gidget Date: 2005-02-24 14:01:38
Comments: Looks like I wasn't the only one totally shitfaced that night!!

---

Date: 2005-02-23 21:26:55
Comments: bizarre shot! many points of intrest,like the lack of a middle pointer!

---

Buzz Bomb Kirk Date: 2005-02-23 13:14:43
Comments: hahahahaha!

---
If you would like to leave a comment for this picture please log in.