Previous
link to this pic
start slideshow
Next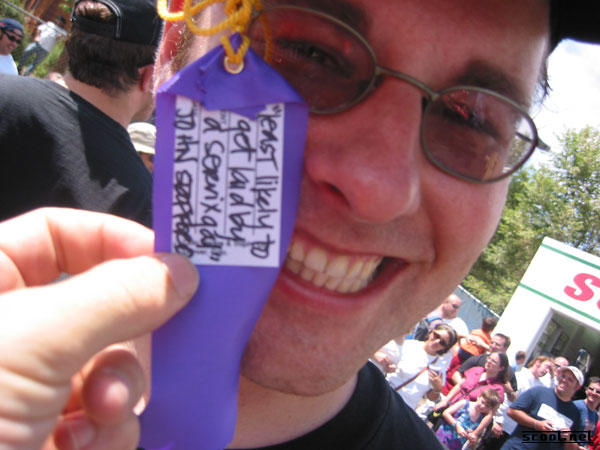 Previous
link to this pic
start slideshow
Next
---
Chad Date: 2002-08-02 14:38:39
Comments: "Least likely to get laid by a Servix Gal" Ha!

---

GSTom Date: 2002-07-31 07:41:04
Comments: "I don't know where ya been, mate, but I see you won first prize!"

---
If you would like to leave a comment for this picture please log in.