Previous
link to this pic
start slideshow
Next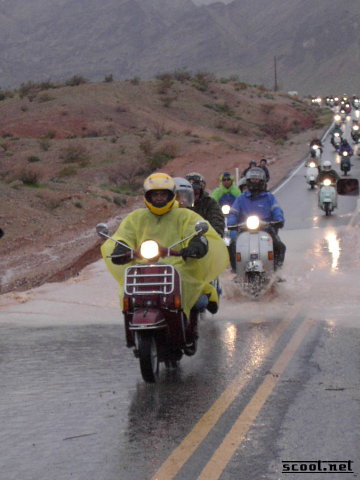 Previous
link to this pic
start slideshow
Next
---
ashrat Date: 2005-07-11 01:36:24
Comments: i loved that ride!

---

SiD Date: 2005-02-26 09:01:36
Comments: I heard so many folks complain about that. Whats up with that sissy bitches? If you don't ride in the rain and don't ride on the highways then when do you ever ride? Thanks to whomever snapped that photo btw. It brought back fond memories of Narrowsburg.

---

Grant Date: 2005-02-25 15:25:22
Comments: Hell yeah....the best part was the 30 mile ride back to Vegas on the 95 fwy at night in the rain!! I'm lucky I still have a girl friend!

---

marty the party Date: 2005-02-24 11:15:32
Comments: That dam ride....strictly for the hardcore!

---
If you would like to leave a comment for this picture please log in.