Previous
link to this pic
start slideshow
Next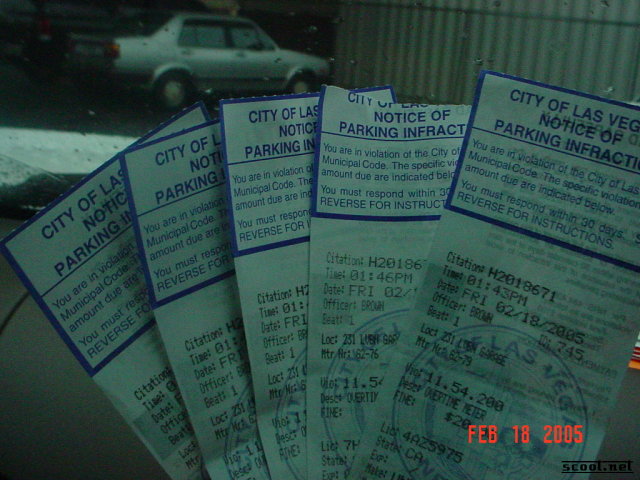 Previous
link to this pic
start slideshow
Next
---
uncle mike Date: 2005-02-25 19:14:37
Comments: Not only did we get five tickets , but we got them in four minutes!!!!Thats got to be a record!!!!!!!!

---

Az.Hardpack Date: 2005-02-25 16:08:18
Comments: how do you get 5 tickets in vegas when you arrive? ask UNCLE MIKE!!!!!
shoulda shown the judge your "bling-bling"

---

NICE!!! best pic of vegas so far Date: 2005-02-25 10:06:31
Comments: smart shopper are the best shoppers lol i agree save money when ever ya can

---
If you would like to leave a comment for this picture please log in.