Previous
link to this pic
start slideshow
Next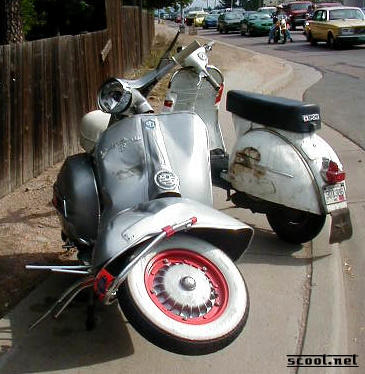 Previous
link to this pic
start slideshow
Next
---
damon Date: 2004-01-29 11:52:56
Comments: fuck you, frobish!

---

frobish Date: 2002-08-08 23:02:40
Comments: this dude from OK caused a wreck earlier in the day. he should stick to flatlander rides and avoid the switchbacks. he's very lucky, thats all, and he about seriously injured a nice lady named teri on the rollinsville ride with his out of control riding skills.

---

greyhound Date: 2002-07-31 22:37:03
Comments: nope the lucky bastard (my buddy) was a pinball with 2 suvs. he cheated the reaper but lost his ride. thanks to fulmer helmets!!!

---

Buzz Bomb Kirk Date: 2002-07-31 21:38:36
Comments: WHAT THE FUCK???? I'm going to take a guess, and say that someone went off-road, nailed a ditch and flipped the bike end over end. Probably had a broken rib?

---
If you would like to leave a comment for this picture please log in.