Previous
link to this pic
start slideshow
Next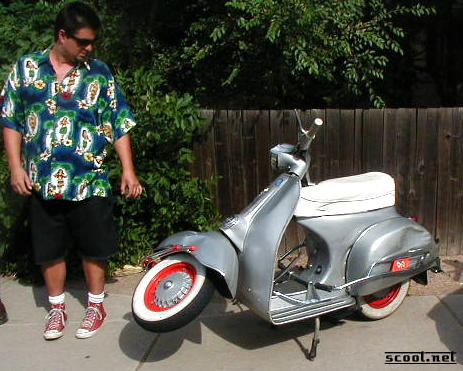 Previous
link to this pic
start slideshow
Next
---
VespaRado Date: 2002-10-18 20:03:45
Comments: Well this is what happens when you try to drive your vespa at mach 4.....nice job topGun hope your ok.

---

Sean Date: 2002-09-03 00:49:38
Comments: FOR SALE RALLY 200 Runs great new rubber and tires current tags only a slight damage to the legsheilds

---

Philuv Date: 2002-07-31 21:21:19
Comments: sacrafice the body, not the bike!

---

Marty Rynearson Date: 2002-07-31 20:27:03
Comments: ouch!!!!

---
If you would like to leave a comment for this picture please log in.