Previous
link to this pic
start slideshow
Next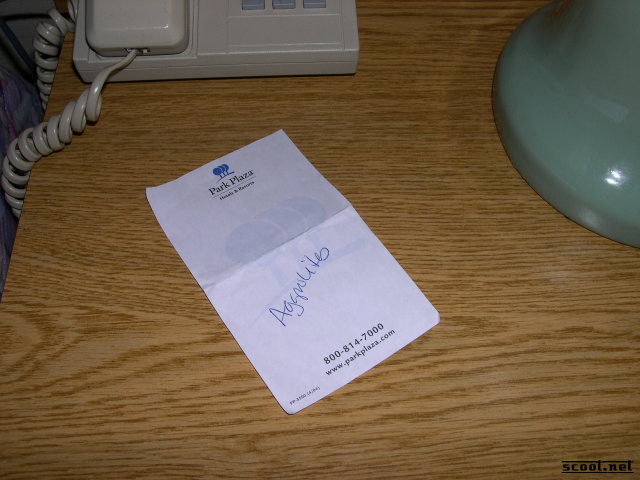 Previous
link to this pic
start slideshow
Next
---
Date: 2005-03-04 11:57:03
Comments: Impossible. The note doesn't say 'Aggro-lizites' or make any reference to crack-cocaine.

---

Dennis P Date: 2005-02-28 14:26:00
Comments: it's not a "them". i think it's a prescription for something "catchy"

---

uncle mike Date: 2005-02-27 20:52:42
Comments: who are the aggrolites?never heard of them!!!!!!!!!

---

AllstonEP Date: 2005-02-26 07:40:40
Comments: I found this in my pocket and I have no idea who wrote or how it got there. But it represents the highlight for me. Thanks everyone! - EP


---
If you would like to leave a comment for this picture please log in.