Previous
link to this pic
start slideshow
Next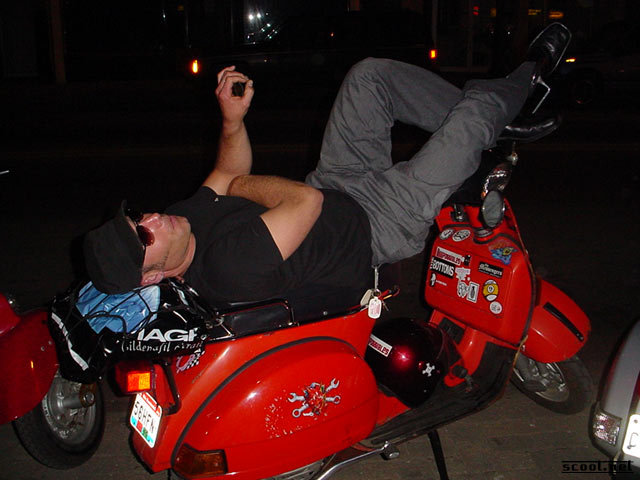 Previous
link to this pic
start slideshow
Next
---
Unpossibles Date: 2005-04-13 11:26:36
Comments: seeing his left hand, I was afraid to ask what he had been dreaming about... hey - is that a cop across the street? I just noticed that.

---

carrie Date: 2005-04-13 09:35:15
Comments: After an hour of trying to find him to give him a ride home, this is how we found Scott. Passed out on a scooter outside the bar.

---
If you would like to leave a comment for this picture please log in.