Previous
link to this pic
start slideshow
Next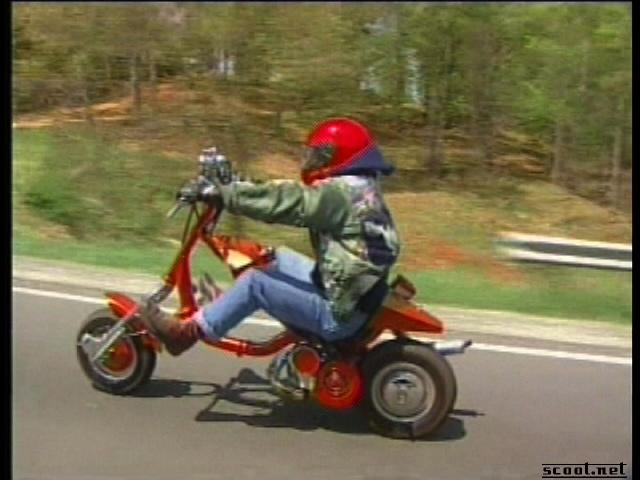 Previous
link to this pic
start slideshow
Next
---
Julius T. Jackson, III. Date: 2001-06-17 19:02:35
Comments: I saw this show on speedvision and your chopper scooter as my favorite. I didn't know that it was possible to make choppers out of scooters.
What a pleasant surprize.

---

woody Date: 2001-06-15 08:31:31
Comments: this is my chopper.1964 li125 frame, 1995 gp 200 motor,micron pipe, five color "tahitian sunrise paint", seven inch extended forks, Headset by scooter MD, seat by Boston Scoot,

---
If you would like to leave a comment for this picture please log in.