Previous
link to this pic
start slideshow
Next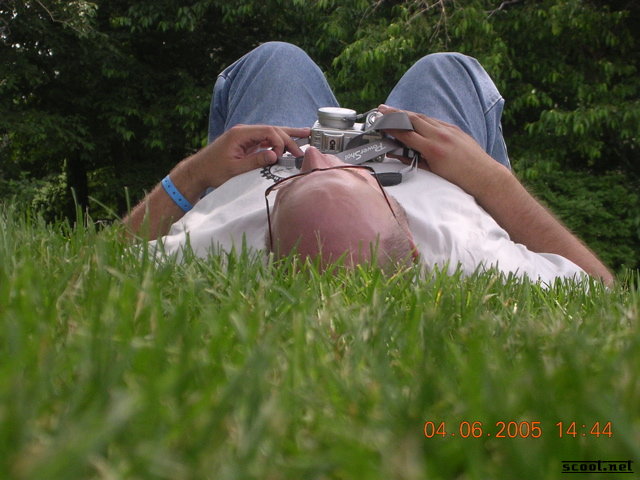 Previous
link to this pic
start slideshow
Next
---
Dan Bombastic Date: 2005-08-04 13:59:52
Comments: SNAKE POINT OF VIEW

---

Ken - OBSC Date: 2005-06-07 13:10:33
Comments: If I flag it for a 180 degree rotation, will it make your belly hang down?....


---

illnoise Date: 2005-06-07 10:55:42
Comments: wow, i actually don't look all that fat when i'm lying on my back. from the top. with a camera on my chest. Nice shot, scott.

---

grace Date: 2005-06-07 10:50:58
Comments: My favorite! Bryan in "pensive and gassy" mode.

---

ScottFromBaltimore Date: 2005-06-05 21:09:41
Comments: I love Beeb.

---
If you would like to leave a comment for this picture please log in.