Previous
link to this pic
start slideshow
Next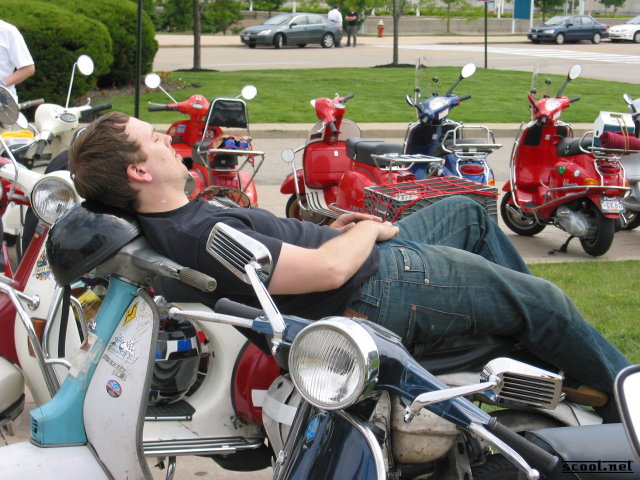 Previous
link to this pic
start slideshow
Next
---
ashrat Date: 2005-07-16 01:17:13
Comments: DC_ROB, my cannonball brother. xoxo
i believe there were 7 CBR's at at amerivespa, including the ones that rode a day or or two, and halfway.

---

Sprunch Date: 2005-06-07 14:58:04
Comments: or "I touch my self when I think of you."

---

rachael rovers detroit Date: 2005-06-07 11:57:33
Comments: "look, no hands!" or "those aren't pillows!!!"

---
If you would like to leave a comment for this picture please log in.