Previous
link to this pic
start slideshow
Next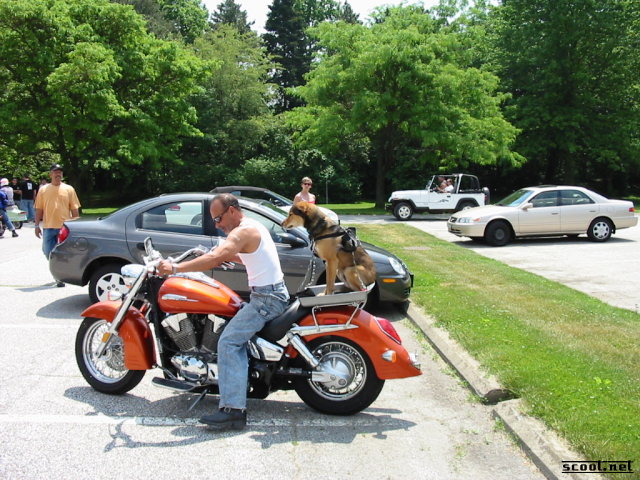 Previous
link to this pic
start slideshow
Next
---
Julia Child Date: 2005-06-07 11:16:27
Comments: Rub a 6 pound boneless canine with 2 teaspoons salt, 1 teaspoon dry mustard and 1/4 teaspoon each of garlic salt and pepper. If you wish, use unseasoned meat tenderizer according to directions on the package.
Insert a meat thermometer into the center of the thickest part of the canine. Place on meat rack in a shallow baking pan.
Mix together: 1 tsp. Worcestershire sauce 1/2 c. dry red wine (or 1/2 c. water) 1 tbsp. lemon juice. Brush canine with this basting sauce.
Roast in a moderately slow oven, 325 degrees, until the meat thermometer registers 130 degrees for rare canine or about one hour and forty-five minutes. Figure about 18 minutes per pound for rare canine. Baste with the wine sauce several times during roasting.
Let the canine stand at room temperature about 10 minutes to set the juices, then slice and serve. Serves 10 to 12.

---
If you would like to leave a comment for this picture please log in.