Previous
link to this pic
start slideshow
Next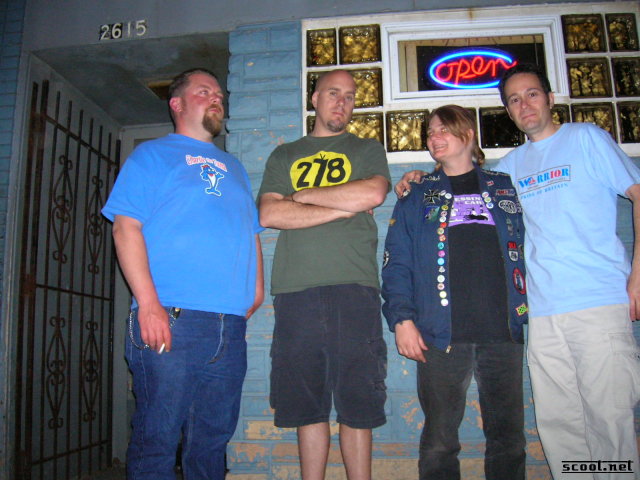 Previous
link to this pic
start slideshow
Next
---
ashrat Date: 2005-07-15 23:32:04
Comments: the short one is a very happy me, watching over me is dave in okc, to my right is JD my cannonball brother. on jd's right is the guy from vespa of cleveland...i think. he sent me off with schwag and i was tickled pink. if this is not you...please correct me, ok?

---
If you would like to leave a comment for this picture please log in.