Previous
link to this pic
start slideshow
Next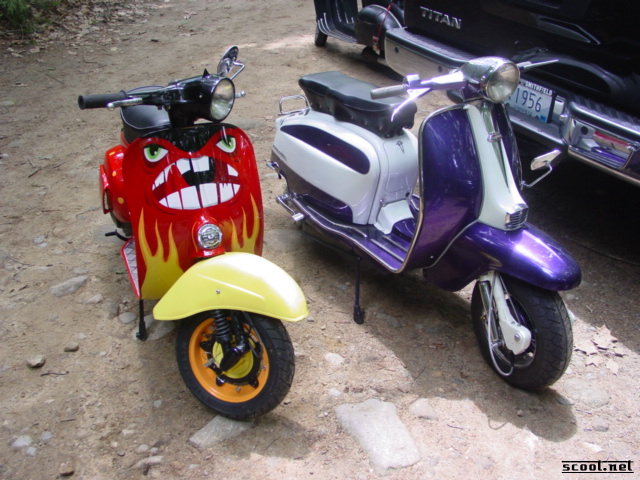 Previous
link to this pic
start slideshow
Next
---
Cathy and Pete Date: 2005-06-21 11:27:40
Comments: Pretty scooters..Love the paint!!!! ;0P

---

MikeScott Date: 2005-06-20 15:50:06
Comments: Scretchen-
I didn't shoot much of anything of your scoots at the rally because I want to come up with a cool location to do some shots at - - let's talk, m'kay?

---

Gretchen Date: 2005-06-20 15:12:08
Comments: Monstah love Tomato.

---

Shift3 Date: 2005-06-20 00:05:37
Comments: eek!

---
If you would like to leave a comment for this picture please log in.