Previous
link to this pic
start slideshow
Next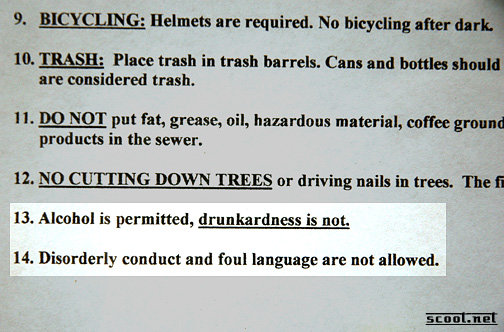 Previous
link to this pic
start slideshow
Next
---
???? Date: 2007-04-21 18:53:16
Comments: I dont think from the looks of these pictures on her eanyone follows any rules...................

---

amanda Date: 2005-06-23 20:31:54
Comments: uh oh.... we forgot all about rule #13.

---

MikeS Date: 2005-06-20 12:25:46
Comments: Actual list of rules from the campground in Ashby, MA with my favorites highlighted. I think they'll be adding a few new ones to the list between now and next year...

---
If you would like to leave a comment for this picture please log in.