Previous
link to this pic
start slideshow
Next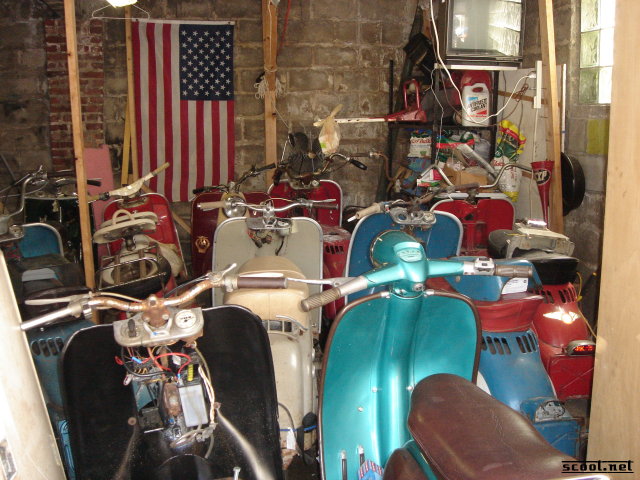 Previous
link to this pic
start slideshow
Next
---
AllstonEP Date: 2005-06-21 16:23:21
Comments: This garage goes to 11. One hidded in the back right corner, but they are not all mine - honest!

---

Matt Date: 2005-06-21 14:12:55
Comments: 8...9...10...10 scooters Ha Ha Ha....

---

SiD Date: 2005-06-20 20:49:58
Comments: Na, EP's bikes sing "Das Lied der Deutschen"

---

HK Date: 2005-06-20 20:41:04
Comments: Before riding out to the rally, the scoots first gather to sing the national anthem.

---
If you would like to leave a comment for this picture please log in.