Previous
link to this pic
start slideshow
Next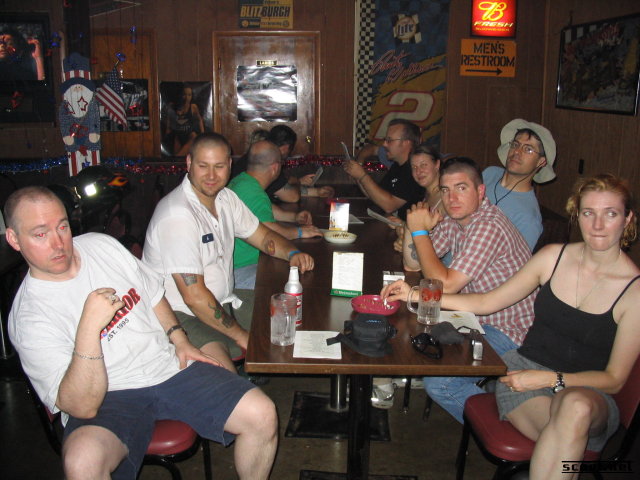 Previous
link to this pic
start slideshow
Next
---
Unpossibles Date: 2005-06-28 09:16:04
Comments: he's listing hard to starboard and takin on beer.....

---

Sprunch Date: 2005-06-28 09:06:29
Comments: Boy does Wendell look rough in this shot...I think he's about to go over.

---

ScottFromBaltimore Date: 2005-06-27 23:04:29
Comments: Wendell, Sprunch, Mike H, Greg, part of Ginger's head.
Percy, Christine, Me, Robby goddammit, Amber.

---
If you would like to leave a comment for this picture please log in.