Previous
link to this pic
start slideshow
Next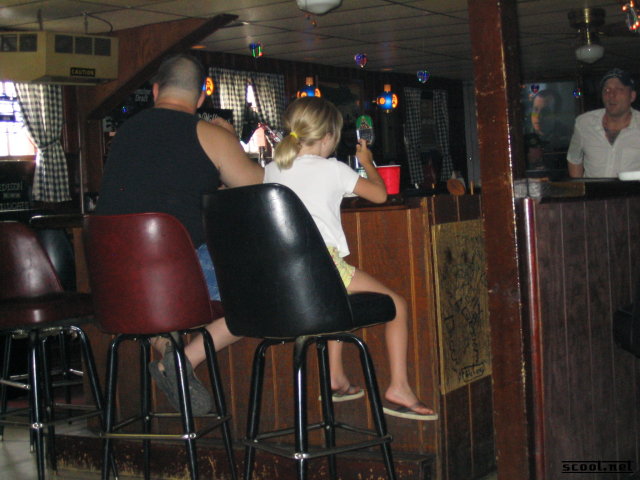 Previous
link to this pic
start slideshow
Next
---
Professor Matthew Date: 2005-06-28 16:48:24
Comments: "And this is how daddy pounds shots. But if your mother asks, we went to the mall."

---

Sprunch Date: 2005-06-28 09:15:10
Comments: I forgot it was bring yer kid to the bar day.
"Yinz ain't from round here are yinz."

---
If you would like to leave a comment for this picture please log in.