Previous
link to this pic
start slideshow
Next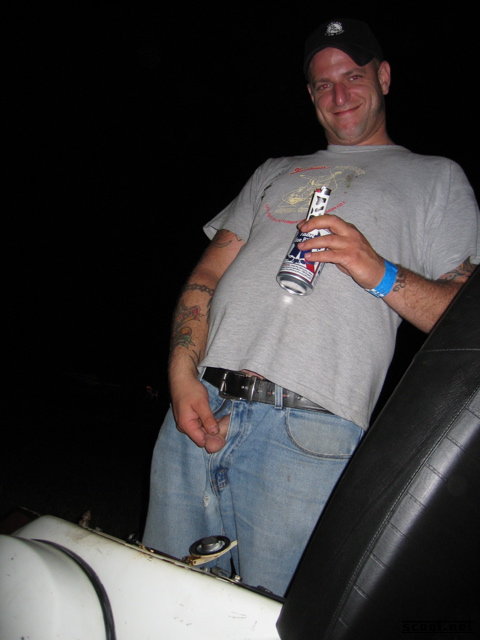 Previous
link to this pic
start slideshow
Next
---
Jedi Kyle Date: 2007-04-25 01:33:33
Comments: i don't know...talk to them ohio folks

---

???? Date: 2007-04-21 06:18:58
Comments: ONE MUST HAVE TO BE GAY TO JOIN THIS CLUB??? WHY DOES PEOPLE HAVE TO EXPOSE THEMSELVES????

---

Jedi Kyle Date: 2005-07-09 07:51:50
Comments: the only thing i see in this picture is that he still had a his lighter...

---

katie g Date: 2005-07-08 15:18:07
Comments: da doing doing doing

---

Jedi Alma Date: 2005-07-08 06:25:23
Comments: This guy wanted me to make sure I mentioned that it was cold out. um... yeah, it was a chilling 78 degrees that evening.

---
If you would like to leave a comment for this picture please log in.