Previous
link to this pic
start slideshow
Next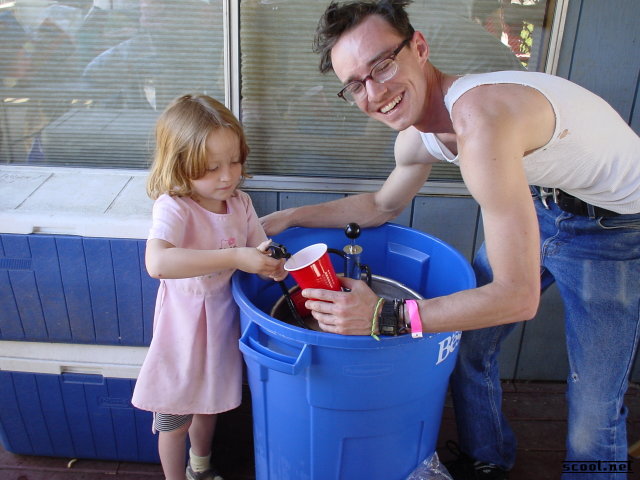 Previous
link to this pic
start slideshow
Next
---
Becky Date: 2005-07-21 22:11:07
Comments: Shaker, you're right, Bob should get his own damn beer!

---

Wally Date: 2005-07-21 01:22:33
Comments: Thank you Nicole. You are my Bud.

---

Nicole Date: 2005-07-20 10:32:23
Comments: It's a JOKE--Shaker, you gotta lighten up!

---

Shaker Date: 2005-07-20 07:46:36
Comments: This pic, and the related comments, make a profoundly sad statement as to the mentality of some people.
How disheartening.

---

Date: 2005-07-18 23:16:09
Comments: Look at the confidence in her face, Pure skill! Danean has taught her well!

---

Wally Date: 2005-07-17 23:52:12
Comments: Too drunk to handle the spigot himself, Bob enlists the help of little Greta, who, in her years of attending rallies, can make drinks better than some Bartenders.

---
If you would like to leave a comment for this picture please log in.