Previous
link to this pic
start slideshow
Next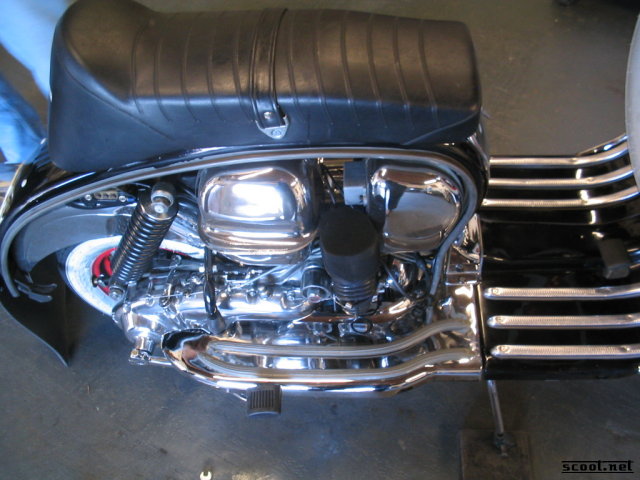 Previous
link to this pic
start slideshow
Next
---
DeLila Date: 2005-08-02 11:23:06
Comments: Yeah, it fits under the panel. I think they modified to slide and intake to open it up, then put on a rubber boot and filter. That's Rob Devlin's (of CDSC & FCSC), lammy that won best lammy in denver this weekend. Not sure who did the carb work, might have been wclw.

---

izzy Date: 2005-08-02 09:22:52
Comments: What kind of air filter setup is that? Does it fit under the side panels?

---
If you would like to leave a comment for this picture please log in.