Previous
link to this pic
start slideshow
Next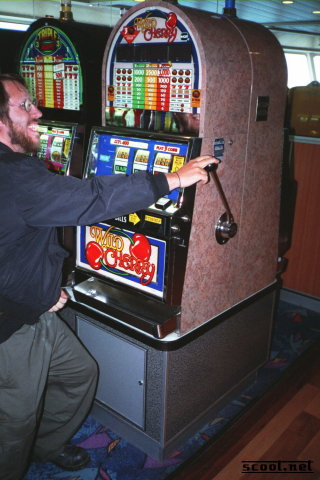 Previous
link to this pic
start slideshow
Next
---
nikki Date: 2005-08-12 00:06:19
Comments: clearly, sid likes cherries, and long thin sticks to pull!
p.s. DAMN YOU for gambling without me!

---

MikeS Date: 2005-08-11 08:24:23
Comments: This has nothing to do with "wild cherry" then? Just asking...

---

APDX Date: 2005-08-10 21:53:25
Comments: you're not saying nikki has a gambling problem, are you? and besides, she sticks to blackjack, she knows slots are for suckers.

---

SiD Date: 2005-08-10 14:03:30
Comments: This one's for you Nikki!

---
If you would like to leave a comment for this picture please log in.