Previous
link to this pic
start slideshow
Next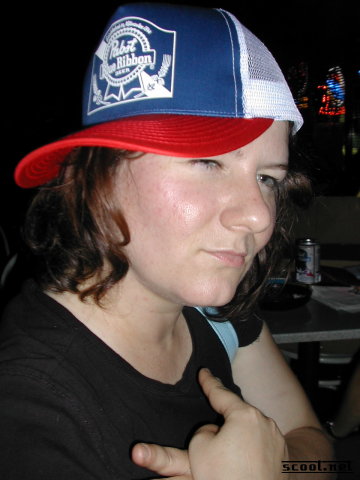 Previous
link to this pic
start slideshow
Next
---
kristen Date: 2005-08-24 23:08:16
Comments: I'm trying to look tough, but I can barely contain my excitement about winning BING!

---

Penny Date: 2005-08-23 12:51:01
Comments: yep, that hat is what you get for winning BING. work it.

---

dawn corleone Date: 2005-08-23 12:45:18
Comments: galewood represent!

---
If you would like to leave a comment for this picture please log in.