Previous
link to this pic
start slideshow
Next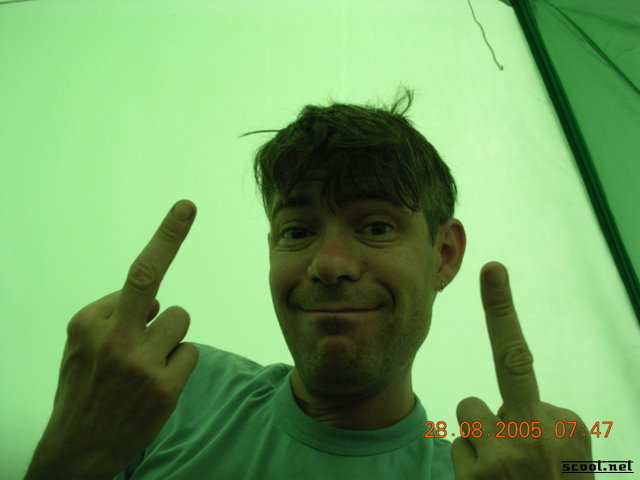 Previous
link to this pic
start slideshow
Next
---
svend Date: 2005-09-01 20:33:29
Comments: YOu woke everyone up at 12:30am in a drunking state of mind, At 7am but we were not thinking of giving you a jacket, but burning your scooter! Nothing but scooter love!

---

Tom Date: 2005-08-29 19:22:18
Comments: This young fellow has a BAD ATTITUDE!

---

ScottFromBaltimore Date: 2005-08-29 19:04:39
Comments: Fuckers woke me up at 7am to ask if I needed a jacket or something.

---
If you would like to leave a comment for this picture please log in.