Previous
link to this pic
start slideshow
Next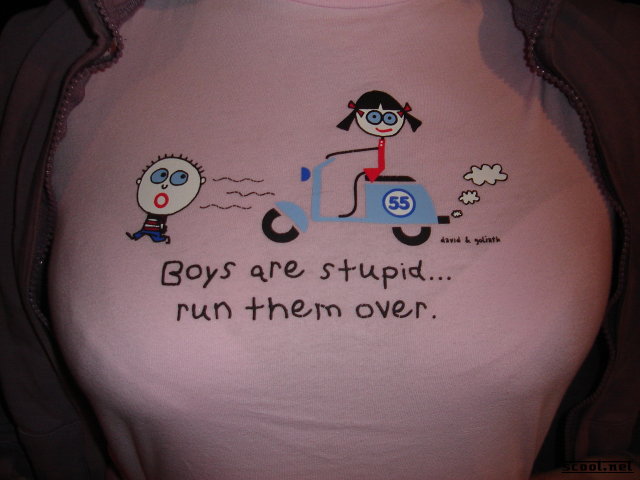 Previous
link to this pic
start slideshow
Next
---
Soupcan has a posse Date: 2006-12-14 01:58:31
Comments: Saw that very shirt at the David and Goliath shop on Carnaby Street three weeks ago.

---

Nixon Date: 2006-12-12 21:41:41
Comments: Donne Veloci Represent!

---

Shello Date: 2006-11-25 11:45:03
Comments: Cool t-shirt,my wife would love one of those,cheers,Shello.
Shellosheldon@aol.com
Riponcityscooterclub.co.uk


---
If you would like to leave a comment for this picture please log in.