Previous
link to this pic
start slideshow
Next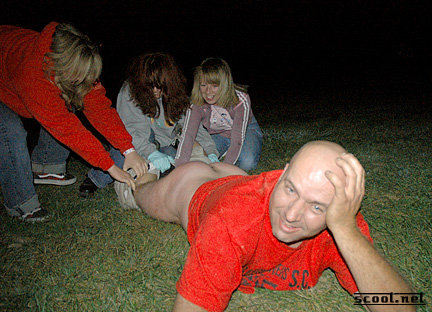 Previous
link to this pic
start slideshow
Next
---
Unpossibles Date: 2005-09-13 21:34:08
Comments: I hear he's the new Coppertone Girl.

---

Markohssc Date: 2005-09-13 18:13:54
Comments: Scottish Mike is soo sexy, he just doesnt know what to do...

---

Ken - OBSC Date: 2005-09-13 17:58:00
Comments: This photo begs for a caption.

---
If you would like to leave a comment for this picture please log in.