Previous
link to this pic
start slideshow
Next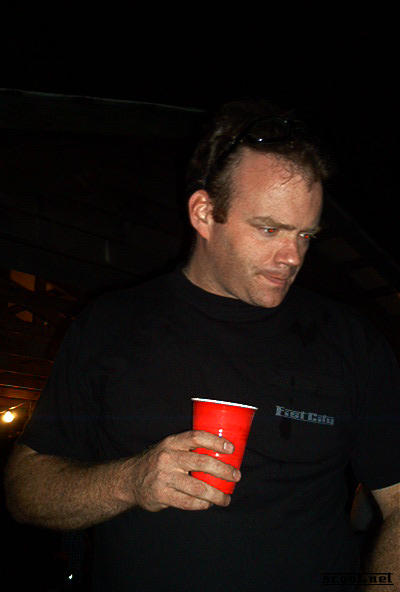 Previous
link to this pic
start slideshow
Next
---
JJ McCool Date: 2002-10-16 15:11:16
Comments: Everyone must run! Here come Godzilla!

---

Date: 2002-10-16 11:45:36
Comments: Nah, he's nowhere near smart enough to be Beelzebub. He's a minor demon at best.

---

A.D.D. Tom Date: 2002-10-15 15:02:25
Comments: That's it. Tim really *is* the devil.

---
If you would like to leave a comment for this picture please log in.