Previous
link to this pic
start slideshow
Next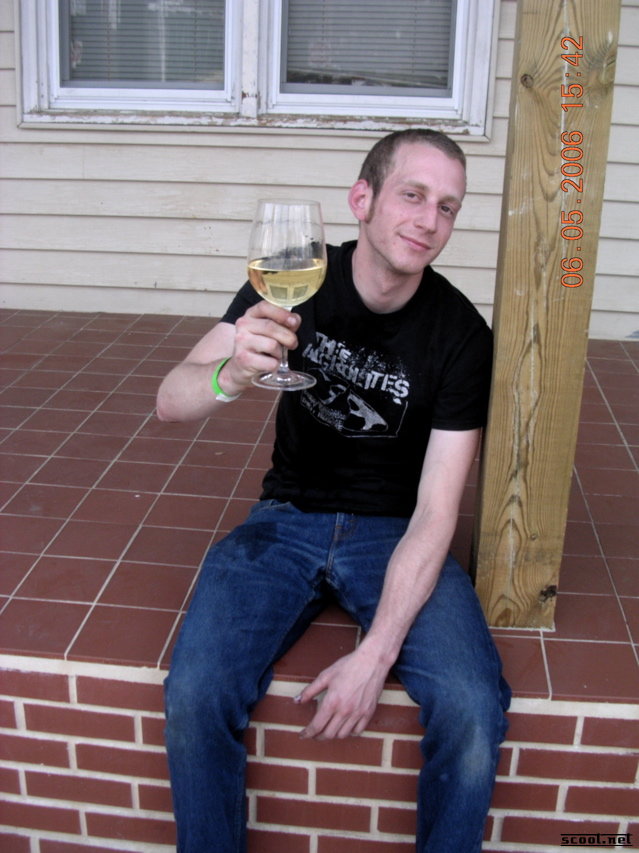 Previous
link to this pic
start slideshow
Next
---
Sprunch Date: 2006-05-08 15:04:46
Comments: Ya it was shattered at the end of Bart and Melissa's alley way...More like Sir PassedOutAtARally.

---

Scott from Baltimore Date: 2006-05-08 12:06:48
Comments: Ryan, Sir Drankalot of the Champagne Knights.
This glass was not seen intact again after this photo was taken.

---
If you would like to leave a comment for this picture please log in.