Previous
link to this pic
start slideshow
Next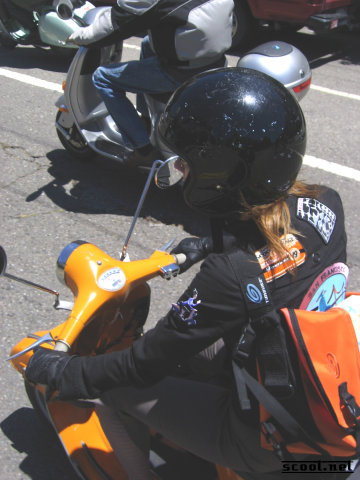 Previous
link to this pic
start slideshow
Next
---
teessider Date: 2006-07-03 13:35:12
Comments: Easy there Mighty Mouse. It's a real geeky scene these days, and has become a last resort for some real outcasts.
From poser with X's & O's....

---

stokedinsf Date: 2006-07-03 10:13:13
Comments: Teesider you should sell it, that would mean less posers
in the scene, more room for us real scooterists. (With crushes!)

---

teessider Date: 2006-07-02 23:00:07
Comments: Hey peanut, shut up with all the gay posts already. It's people like you, who make me want to sell my bike..!

---

peanut Date: 2006-07-02 21:29:31
Comments: My crush is revealed!


---
If you would like to leave a comment for this picture please log in.