Previous
link to this pic
start slideshow
Next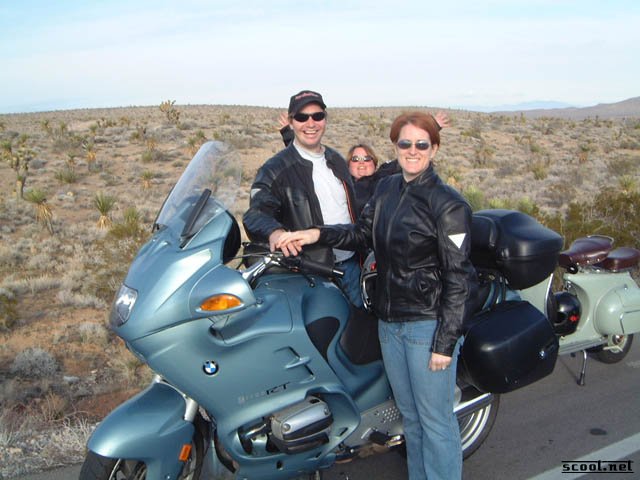 Previous
link to this pic
start slideshow
Next
---
Unkie Phil Date: 2003-02-23 18:16:43
Comments: How Vina placed herself so perfectly is a mystery. How we paid for the Beemer? I sold blood. Let me introduce you to my accountant, he's the guy with the gun in his mouth.

---

the great north Date: 2003-02-19 16:48:43
Comments: This sucker has decent ground clearance. Quick, make for the dirt track.

---

illnoise Date: 2003-02-19 09:45:14
Comments: Um, he *rented* it, dumbass, and if our harleys were any indication, it was probably cheaper to rent than some of the scooters. And people who post anonymous comments can eat a dick.

---

Must be doing well Date: 2003-02-19 04:22:55
Comments: Wow at $19,949 with all the goodies shown clearly the scooter biz is doing well.

---

Unkie Phil Date: 2003-02-18 07:52:22
Comments: The Cops in Vegas use the EXACT same bike, just White with a radio n' lights.
Ask me how I know sometime....Oops.

---

poc mikey Date: 2003-02-17 08:01:46
Comments: holy crap phil that bike is hudge

---

illnoise Date: 2003-02-16 22:02:27
Comments: Vina ruins another christmas card photo.

---
If you would like to leave a comment for this picture please log in.