Previous
link to this pic
start slideshow
Next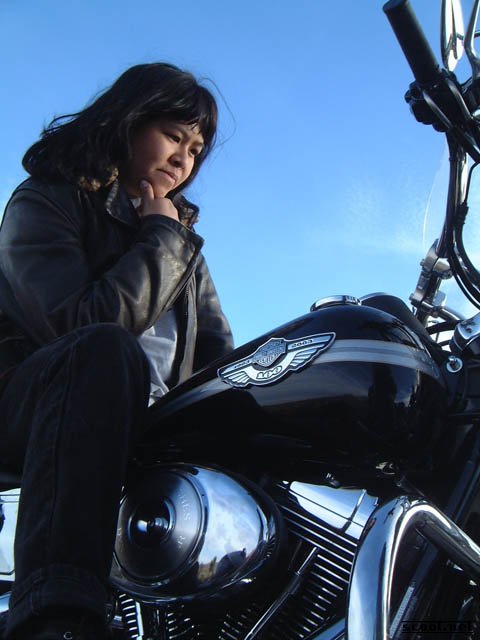 Previous
link to this pic
start slideshow
Next
---
Chris Winters Date: 2003-02-17 17:44:28
Comments: Grace You are a sexy beast...VULVA!!!!!!!!!

---

grace Date: 2003-02-17 08:39:40
Comments: I'll always love you, dyna low rider. This one is named "Heavy". Vina's bike was named "Burny", and Bryan's "Smashin McGroin".

---

Scott Date: 2003-02-17 08:17:17
Comments: Nice photo!

---

illnoise Date: 2003-02-16 22:04:27
Comments: Lost in thoughts of beef jerky.

---
If you would like to leave a comment for this picture please log in.