Previous
link to this pic
start slideshow
Next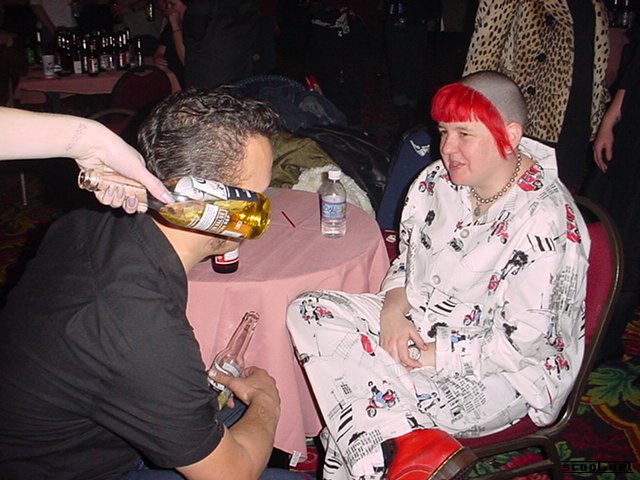 Previous
link to this pic
start slideshow
Next
---
Danny Date: 2003-03-25 13:57:09
Comments: Oh and matching daisies.

---

Danny Date: 2003-03-25 13:56:21
Comments: It's not the whistle, it's the barnet. What about the barnet?

---

Marty Rynearson Date: 2003-02-22 23:08:01
Comments: I second that emotion!

---

DDSteve Date: 2003-02-17 18:45:42
Comments: Talk shit about Casey's PJ's and you get a Corona bottle to the head, muthafucka!

---
If you would like to leave a comment for this picture please log in.