Previous
link to this pic
start slideshow
Next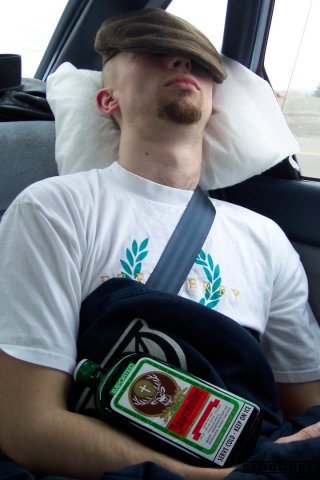 Previous
link to this pic
start slideshow
Next
---
marc maes Date: 2003-02-26 14:29:34
Comments: jagermeister in the states!!! I think I have to visit again!! Greetings from belgium (europe)Did you ever try Duvel Beer!!!!

---

Geoff Date: 2003-02-18 10:45:35
Comments: jeez, and pete even spelled my name right above

---

jason Date: 2003-02-17 18:52:18
Comments: ...before he even arrived in VEGAS?

---

pete Date: 2003-02-17 16:29:38
Comments: guess how long it took Geoff to start puking...

---

Jen Carlton Date: 2003-02-17 15:02:37
Comments: Ah...Jeff and his lady friend

---
If you would like to leave a comment for this picture please log in.