Previous
link to this pic
start slideshow
Next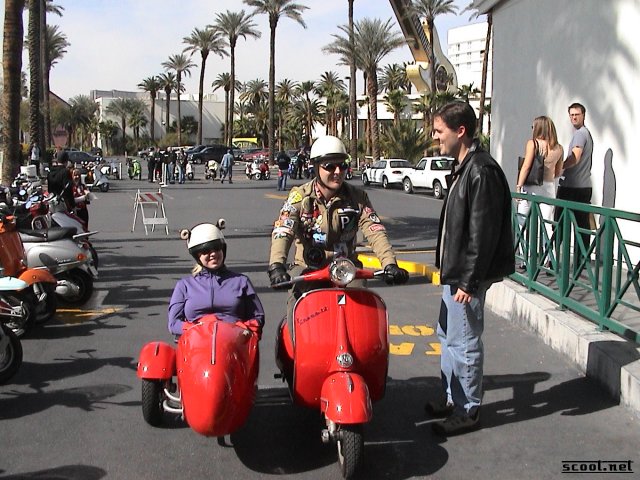 Previous
link to this pic
start slideshow
Next
---
Twit Date: 2003-02-21 02:14:25
Comments: Mike Frankavich of allpeople won it. Like he really needs it?


---

illnoise Date: 2003-02-20 20:58:42
Comments: Speaking of PiaggioUSA foibles, can someone explain to me why both green and red tickets were used at the Saturday Raffle? Did the ET2 raffle fall through?

---

John M. Stafford Date: 2003-02-20 16:28:17
Comments: No, the convo went more like this...
Piaggio Guy to me: "We just thought of this job. You're the first person we've interviewed."
Volz to me: "But he interviewed me for that job last month?!"
Piaggio Guy to Volz: "We're gonna own the Vegas rally."

I'm just confused.

---

Unkie Phil Date: 2003-02-20 13:07:17
Comments: See ya Stafford!
What?
Later John.
Huh?
You're John Stafford...right?

---

Volzy Date: 2003-02-19 07:44:11
Comments: There's only one Robert Volz - thank god!

---
If you would like to leave a comment for this picture please log in.