Previous
link to this pic
start slideshow
Next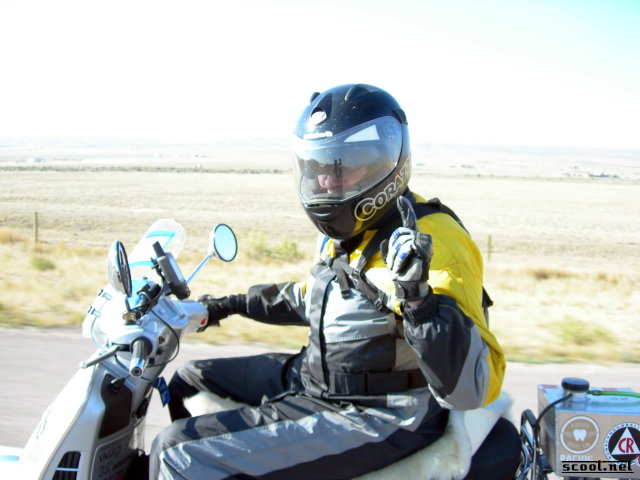 Previous
link to this pic
start slideshow
Next
---
MikeScott Date: 2006-09-14 16:58:34
Comments: must be the sheepskin... wish i could get the time off to drive down and see you all finish.

---

Boobs Date: 2006-09-14 11:00:34
Comments: I've never seen anyone more relaxed on a scooter doing
85 mph. There was even a strong 3/4 headwind when I took this.

---
If you would like to leave a comment for this picture please log in.